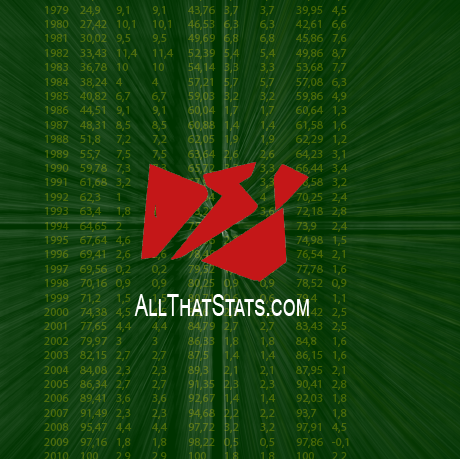 DSI Data Service & Information (DSI) provides online access to approx. 65,000 economic time series databases published by official and semi official institutions.
Major national and international data sets, e.g., from the World Bank, the IMF, the OECD or the European Union (Eurostat, EU Commission, ECB) are maintained in a unique data warehouse. Prepared for simultaneous access by AllThatStats.com - DSI's fastest and most powerful retrieval engine - you get access to latest data time series in a common format.
DSI makes AllThatStats.com your one-stop statistical information source for any empirical economic research or "Big Data" project.
Visit also the free version of AllThatStats.com. It allows the retrieving of a selected number of databases and shows single time series in scalable line charts (existing licences override these services).